Overview
British-Pakistani soprano Saira Peter BSc MSc (Karachi) MA (London) is the world's first SUFI-OPERA™ singer.
Read more
What is Sufi-Opera?
Sufi-Opera™ is a new genre of music. It combines elements of both eastern and western classical traditions in one work.
Read more
Watch and Listen
Find some music videos here or go to Saira's social media sites to watch videos or stream songs.
Watch Listen
ABOUT SAIRA PETER
Karachi born British Pakistani Saira Peter is the world's first Sufi Opera singer. Sufi-Opera is a new genre of music. It combines elements of both eastern and western classical traditions in one work. This was always considered to be impossible. But that was before Saira Peter entered the Arts world and proved it could be done! She can sing both styles in one continuous breath, allowing them to meld together in one composition.
Saira's sufi music is informed by the legacy of the Shah Abdul Latif Bhittai from Pakistan, a 'sufi saint of music' His poems inspired by Nature, resonated with Saira's own Christian belief that the intelligence and power of God can be seen in the things He has made. Saira was given the privilege of visiting the saint's Mausoleum in Bhit Shah.
Saira, like Shah Abdul Latif Bhittai is also convinced that a spiritual life inspired by the Divine is moral, not selfish. It is a life that cares for the poor and works for social justice. Her first Sufi Opera work promotes the value of female leadership and is based on one of Bhittai's most popular stories.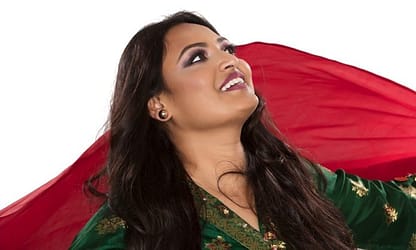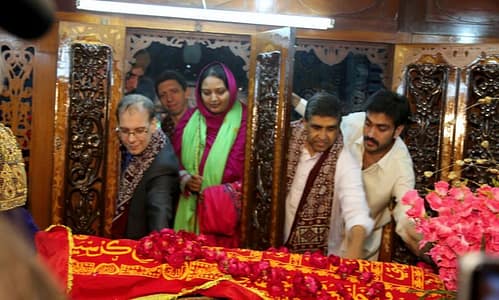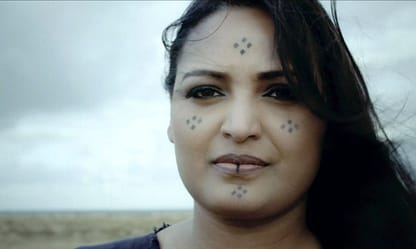 What Saira does
Saira is convinced in the multifaceted power of the Arts to transform lives. By her own lifestyle of self discipline and hard work, she inspires others to pursue personal excellence and to work to relieve the sufferings of vulnerable, underprivileged groups and victims of disasters.
Facebook Fan
Instagram
Spotify
Soundcloud
Twitter
YouTube
SUFI THOUGHTS FOR THE CURIOUS
The Secret of Success
The Creator generously gives gifts and talents to mankind. The secret of a successful life is not measured in external factors, but by the inner life. Are we living in harmony with who we are made to be?
LIGHT OF THE World
When the Light shines into our lives, what becomes visible?
MUSIC IS IN HEAVEN
Heaven rejoices when mankind seeks Him, no matter what.
MESSAGES
Saira's message to everyone is 'Seek peace and pursue it'
A LIFE WELL LIVED?
Our lives are short, find meaning while there is time
Portfolio of Concert Performances
Saira has performed internationally. She sings western opera, eastern qawwali, ghazal or even 'pop'. Her versatility encompases many genres. She was dubbed by the press as the originator of a new genre, 'sufi-opera'. Her audiences comprise of music lovers from diverse backgrounds. Her musical adventures astound everyone as she brings people together in unique song and celebrations
Saira appointed her own Management Team
Such a unique talent as Saira's does not fit into existing artist categories. She is 'both and'. Multi genre, multi language, multi national, a global person who calls us to celebrate diversity

Zafar P Francis MA EMCA
Artist Manager
Sound-books
Do you sometimes feel everything has an energy of its own? I am surrounded by creativity. Saira, my wife always has new songs for me to work with, every day!
Stephen Smith MA
Musician,Promo, Artist Technical supervisor.
Arias Studios
Saira always expects excellence from other professionals, yet she still practices grace and patience in every thing she does. Her energy is unflagging.

Rosemary James MA (oxon) MSc MA DIC
Artist Management
Saira's music is loved not only in her homeland but also in the Middle East and Gulf States. Her unique ability to sing in western and eastern style, even in Arabic, is appreciated

Taoufiq Abouzaid Publicist, North Africa and Middle East
Sound-books
Latest from blog
The autumn is proving to be exceptionally busy already, with loads of new music compositions,, the sound engineer is locked in his office and the artist manager is constantly on the phone!
Contact us
Get in touch with the Artist manager